Why You Should Stay At A Pattaya Guest by Sugeng Widodo
If you are planning a trip to Pattaya, Thailand, you will eventually have to figure out where you will be spending your nights. You have many choices.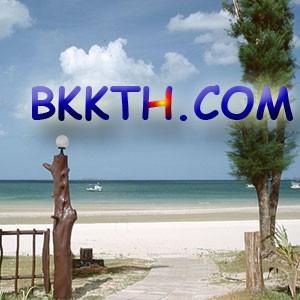 First you will need to decide what part of Pattaya you want to stay at. Basically, your choices are North, South, and Central. Granted you can also stay on Soi Buakhao or nearer to Third Road, but it is still in one of the three areas.
Once you have figured out the area you want to spend your holiday at, you will need to choose a hotel or guest house. Depending on your budget, you may want to investigate some of the guest houses in Pattaya.
I have stayed at 5-star hotels, lesser starred places, rooms above bars and a couple of different guest houses. While 5-star hotels are nice, I prefer the quaint, mom & pop run guest houses.
I prefer to stay in Central Pattaya but I don't need to be close to the bay. I can be a block or two off the main drag and still enjoy myself. My personal preference is Soi LK Metro near Soi Diana Inn and Soi Buakhao.
This is an "L" shaped, small street, with about 15 guest houses on it. Most of them have a small bar downstairs and 4 to 20 rooms upstairs.
I prefer them because of the service. The location is good enough. But to actually know the owners, call them by name, have a beer or two with them, and get super service is what I am looking for on vacation.
My favorite over the past couple of years has been a small guest house called Place2Bee. It has all of 6 rooms and is run by a very friendly Brit and his Thai wife.
I found by accident. I was trying to book a room at a place on the same street but they were full up and the owner offered to find me a room. I eagerly took him up on his offer and he steered me to the Place2Bee. I hit it off with the owner, John, immediately.
We would chat over coffee in the morning and a beer in the afternoon. He was full of stories and would always bring me up to speed on the latest news and gossip of Pattaya whenever I visited. I recommended his place to many friends.
However, John sold the Place2Bee, so I can no longer recommend it. I will still recommend the guest houses in the same area and will be on the lookout for another that compares with the Place2Bee.
So, you can see why I prefer the smaller, quaint, guest house over a hotel. The service is better, the owners friendlier, and there is a lot less hassle. Check one out on your next holiday in Pattaya.