Discovering the Mystery of Pattaya
Submitted By: Mark David
Pattaya Beach is a popular destination among nature lovers. The bar hoppers finds this place an invigorating one for they can drop into the beach bar and have a gala time. A wide array of cocktail and cocktail collection saturates these bars and offers ample opportunity for the connoisseur to have their pick. You can also have daytrips to nearby island groups; Pattaya's 21 golf courses and slew of amusement parks offers optimum entertainment to any casual tripper. Pattay's legendary nightlife has become quite a cherishing phenomenon attracting millions of people from across the globe.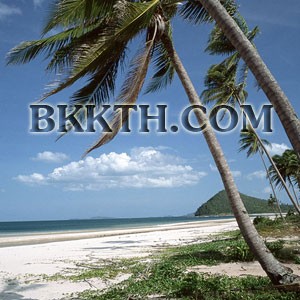 There are plenty of modern sightseeing at Pattaya. They reflect the glory of this historic place. Most famous sightseeing are the Underwater World (marine aquarium – near Tesco, Thanon Sukhumvit), the Museum of Bottle Art showing miniature art for instance Dutch windmills and Thai temples, all within the limits of glass bottles. The interesting Ripley's Believe it or Not Museum (Royal Garden Plaza, Beach Road) houses a host of exhibits both traditional and the bizarre.
The architectural feats of Pattaya are worth mention. They comprise the grand Sanctuary of Truth (Naklua Soi 12), a structure which is created to reflect the great buildings of Angkor Wat in Cambodia. Visitors are permitted here in spite of ongoing construction work. The beauty of the main temple is awesome. Mini Siam (Thanon Sukhumvit) – a 1:25 scale collection of both Thailand, and the world's well-known monument is another replica site.
Sightseeing at Thanon Sukhumvit to Nong Nooch Village comprises traditional dancers, pleasant natural scenery and playful elephants. It offers a thrilling experience for a rider who feels the regal elegance of an elephant ride. The Elephant Village offers more long distance travel via elephant back. You may even get 90-minute mini-treks about the same park, or enjoy whitewater rafting.
There are numerous hotels and guesthouses at Pattaya. They offer a unique accommodation and makes sure that guests are satisfied. Since Pattaya is a sea side territory a large number of sea fishes are available here. Sea foods, fried and grilled comprise the majority of local foods. They are spiced with the best of modern spices. Mediterranean and continental dishes are also offered. They are lip smacking and makes the tourists yearn for more.
Some beautiful sightseeing in Pattaya includes Buddhist temples, Monkey mountains, beaches, aquariums, stonecutting villages, and orchid farms. Various activities like swimming, snorkeling, water skiing, or even parasailing are available here. With the fall of dusk, Pattay's nightlife becomes active. The rejuvenating experience of Pattaya's nightlife is world famous. There are pubs and bars, nightclubs and discotheques as well as a wide selection of branded restaurants. Once you come to Pattaya, you would love to stay back. Pattaya Beach is located on the east coast of the Gulf of Thailand and gets millions of visitors all round the year. There are numerous sightseeing located here. You can find a wide number of sea beaches, historical places, aquariums and monuments here. The place is alluring and offers a fantastic experience to casual trippers, backpackers and commoners alike.
Published At: Isnare.com Free Articles Directory – http://www.isnare.com/
Permanent Link: http://www.isnare.com/?aid=358757&ca=Travel