Visit Pattaya City for recreational fun
By: Marc Jones
Pattaya city is situated along the Pattaya Bay on the East Coast of the Gulf of Thailand around 160km south of Bangkok. Pattaya go its name from the march of King Taksin and his army to encounter the army of Nai Klom but Nai Klom admired Phraya Tak's dignified conduct and gave in without a fight.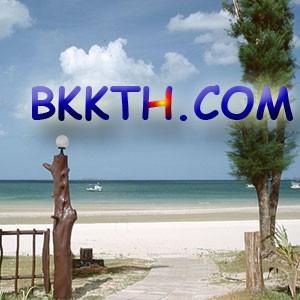 The place where the two armies came across each other was named 'Thap Phraya', meaning 'Army of the Phraya'. A few years later the name was changed to 'Phatthaya', meaning 'wind blowing from southwest to northeast at the beginning of the rainy season'. Now the city is officially called Pattaya.
Pattaya was initially a small fishing village in the 60s. On 26th April1961 around 100 American servicemen fighting in Vietnam came to Pattaya for a holiday, since then Pattaya turned into one of the most popular beach resorts in Asia. The small fishermen's huts that stood along the beach were in no time replaced by large hotels, resorts and shopping malls. Today there are more than 300 hotels and resorts in the city. Pattaya city has become a major tourist attraction and the residents of the city earn their livelihood because of tourism. Property development is another major business in Pattaya.
The city has been under a special independent system of administration since 1978. Till 2007 the registered population of Pattaya was 104, 3118. Pattaya is a blend of eastern as well as western culture. Most of the inhabitants of Pattaya are of Thai-Chinese origin but a lot of people from the north-east have also settled here due to the flourishing tourism industry of the city. Pattaya has been divided into Naklua Beach, the northern most beach; Pattaya Beach, the main lively beach; the Buddha Hill, to the south of Pattaya beach; Jomtien Beach, lying to the south of the hill and Dongtan Beach. The Big Buddha Hill has a gold painted statue of Big Buddha.
Pattaya city has a tropical dry and wet climate. From November to February, the city experiences a warm and dry climate; from March to May, it has a hot and humid climate whereas June to October is rainy and hot. The elephant is the National Symbol of Thailand for centuries now. Apart from the lovely sandy beaches of Pattaya, there are a number of small islands around Pattaya. These islands are the main scuba diving destinations in Pattaya. Far Islands is one such popular island. Diving in Pattaya is a year round activity as there is good visibility and a rich marine life can be found all year long due to its favorable temperature of the sea which is around 28?C.
Pattaya city has a lot more to offer than a raucous nightlife and beautiful sandy beaches. Parasailing, scuba diving, swimming, sailing, jetskiing, fishing, deep sea diving, shopping, yoga, kickboxing, tai chi, meditation, tropical gardens, outdoor games etc are a few of them. There are countless other natural as well as manmade attractions worth paying a visit to. There are many exquisitely designed Chinese and Thai temples here. Pattaya is extremely famous for its Thai massage and other types of massage therapies. Some places to visit while one is in Pattaya are: The Underwater World, which is an aquarium having a wide collection of marine life including stingrays and sharks. The tunnel which is 105 meters long is divided into four different zones. In each zone there are shows to feed the underwater animals. Nong Nooch Tropical Garden which is 15 kms to the east of Pattaya is an orchid nursery and has a set of admirably maintained botanical gardens. Trained elephants and chimpanzees are also here to take photographs with. Entertaining cultural shows are carried out in Thai village surroundings.
The Sri Racha Tiger Zoo is home to hundreds of tigers and alligators. A variety of shows are performed here, this is another fun place to come in the afternoon. The Vimantaitalay tourist submarine is a submarine that leaves from Bali Hai Pier next to Walking Street and takes tourists underwater to have a look at the marine life and coral collection of the bay. The Sanctuary of Truth, a colossal teak wood castle with intricate carvings is perhaps the biggest teakwood castle in the world. A lake near the Sanctuary of truth has many beautifully trained dolphins living here. Dolphin shows are put up twice a day.
Mini Siam is the place where miniature replicas of many world famous sights are on display. The Eiffel Tower, London Bridge, the Statue of Liberty, Sydney Opera house, the Trevi fountain, the Golden Stupa and Pimai Khmer Sanctuary Buddha are a few of the sights. Pattaya city also has the famous Ripley's Believe it or not Museum. The museum features around 250 unusual, unbelievable and odd objects that are a must see for all.
Pattaya has a lot to activities to offer its visitors and tourists. Nightlife, shopping, adventure sports, sightseeing, massages, good food, lovely beaches are all what Pattaya is about.
About the Author
Marc Jones is the author of this article on Pattaya City. Find more information relating to Pattaya here.
(ArticlesBase SC #1175411)
Article Source: http://www.articlesbase.com/ – Visit Pattaya City for recreational fun