Sightseeing in Pattaya
By: Dinesh Patairya
As in all tourist places, sightseeing is a nice way to pass time off in Pattaya. The town has come up in the last few decades, and this reflects in the sightseeing options too. Most Pattaya sights are modern and also serve as activity sights. Of course, the first place to visit are the beaches. There are parks, nightclubs, specialty attractions, temples etc. So there are plenty of options to have some delightful time.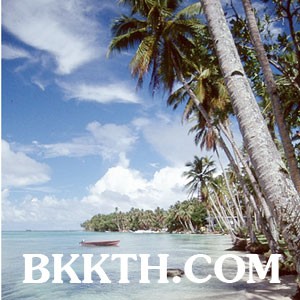 Million Years Stone Park
Million Years Stone Park has been developed in more than 20 years. Stretched over several acres of land, the park is designed for people who are fond of nature. Any tour of Million Years Stone Park gives mental peace.
Visit to Koh Larn
Koh Larn, located just 15 minutes off Pattaya, is an island of milky white sand and crystal clear blue water. Anyone would feel rejuvenated in the gala atmosphere of the island. The visit would also be a change from the hectic activities of Pattaya town. In Koh Larn you can enjoy a range of water games like swimming, snorkeling, parasailing and water skiing. Or you could just decide to relax on the beach.
Contemporary Attractions
A slew of contemporary attractions in Pattaya keep visitors engaged. Some well-known Pattaya sights are the Museum of Bottle art, displaying miniature art such as Dutch windmills in glass bottles; Underwater World, a marine aquarium; and Thai temples. Ripley's Believe it or Not museum, which sits in Royal Garden Plaza, Beach road, displays amusing exhibits. Sanctuary of Truth illustrates the four major philosophical and artistic influences of Thailand.
Conventional Attractions
For experiencing traditional Pattaya, you must visit Nong Nooch Village where you would get to enjoy conventional dancers, scenic views and friendly elephants. Riding the pachyderms for the first time in the natural environment thrills one. People interested in flowers would like to visit the Orchid Gardens. You could also visit temples to look at the traditional side of Pattaya.
Other Attractions
Pattaya hosts a range of other attractions like Jomtein Beach, Mini Siam, Park tower, Elephant Village, Pattaya Crocodile Farm, Mini Euroe, Pattaya Water Park and Naklua Beach. You could also go to Monkey Hills, Orchid Farms and Stonecutting Villages. Mini Siam and Mini Europe are two structures clubbing past and present. These preserve miniature models of Thai and Western heritage.
About the Author
Dinesh Patairya is a seasoned traveler. He has been writing on travel and tourism for years for several online and offline publications. Thailand is one of his favorite countries.
(ArticlesBase SC #902015)
Article Source: http://www.articlesbase.com/ – Sightseeing in Pattaya